What kind of fabric to use for wholesale t shirt?
What kind of material to use for wholesale t shirt?
Choosing correct fabric can be very important for wholesaler and private label brand owners.Each kind of fabric has their unique properties.Therefore,It is very necessary for us to introduce the advantages and disadvantages for each kind of fabric.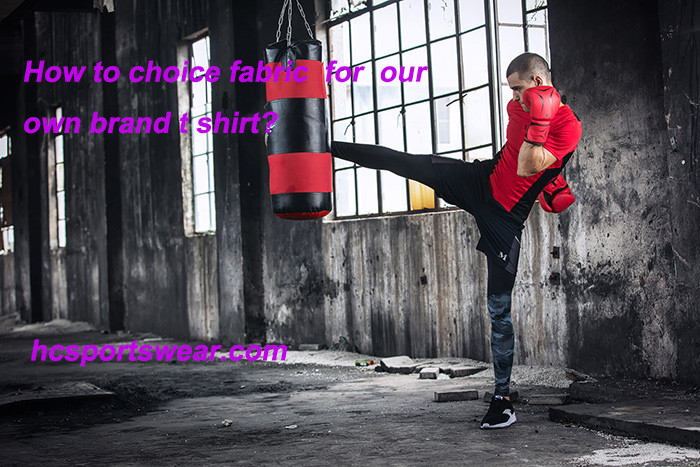 1.100% Cotton,Spandex/Cotton Blend
Cotton is the most normal material to make t shirt for both men and women.It is skin-friendly, breathable, hygroscopic, environmentally friendly and wears really comfortable.However,Cotton fiber is less elastic and easy to be wrinkle.
Besides,Cotton fabric shrinks a lot after the first time of washing.
Therefore,It is very important to find a professional wholesale t shirt manufacturer that can provide premium 100% cotton or spandex/cotton blend material.
2.100%Polyester,Spandex/Polyester Blend
This is synthetic fiber which can be the first choice for wholesaler or private label clothing brand wholesale workout t shirt or wholesale gym t shirt.We call this kind of fabric function fabric.
Polyester is usually strong, wrinkle and tear-resistant, and reduce shrinking.synthetic fibers using polyester have high water, wind and environmental resistance.
However,This kind of fabric has poor function on breathability and sweat absorption.
3. Modal,Bamboo,Tencel Material
These kind of material all belongs to regenerated cellulose fiber.These fabric is extremely soft, smooth, cool, comfortable, and highly absorbent.And this kind of fabric can drape a lot.
However,The durability and appearance retention of these kind of fabric is poor.Therefore,These kind of fabric is usually used for women loose fit tank top or women t shirt.
4. Nylon or Spandex/Nylon Blend
This is synthetic fiber which was created on 19 century.This kind of fabric is also strong, wrinkle and tear-resistant as polyester.But it wears much comfortable than polyester because it feels like cotton and feels more smooth.Besides the stretch of the fabric is very good and it is very comfortable to wear.
However,Most of the nylon or spandex/nylon is easy to be faded after washing and is not easy to absorb sweat.So it is very importable to find a fitness clothing manufacturer who provide strong color fasten fabric that can absorb sweat perfectly.
5.Polyester/Cotton Blend
This kind of fabric is usually a 50/50 mix of polyester and cotton, but can vary at 65/35 ratio too.
Poly/Cotton combines the best qualities of polyester and cotton into a breathable yet soft shirt. This type of fabric has proven to be a crowd favorite with our customers since it's super soft but can often be cheaper than 100% cotton. Poly/Cotton blends also tend to hold their shape well compared to other fabrics.
However,It has strong affinity for oil stains.And it is easy to generate static electricity during the wearing process,So this kind of fabric is hard to wash.
Besides,It can not be soaked with high temperature ironing and boiling water.
Contact information:
E-mail: admin@hcsportswear.com
+8613602338395