Essential Types Of Gym Wear Men Should Invest
Essential Types Of Gym Wear Men Should Invest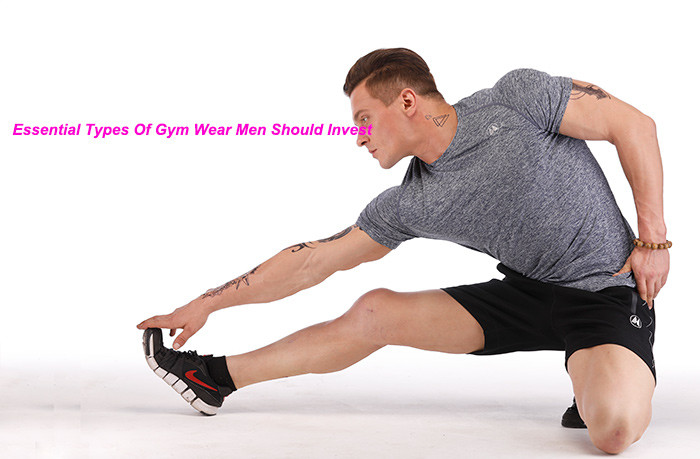 Gymming has emerged to be one of the most desired activities in today's time. In an era where everyone has an innate desire to be fit and healthy, the purpose of workout is to help a person achieve their desired fitness goals. In fact, it becomes all the more important to put greater emphasis on gym clothes and accessories as these have an important role to play for doing a proper workout. Believe it or not, the clothes you wear has a huge impact on your workout. If you wear ugly fitting gym clothes, chances are that in wont help you train properly, or you won't feel like going to the gym itself. Hence, read through the blog to find out the type of gym clothing you should invest in for a proper workout routine.
Sweat resistant shirt
The importance of sweat-resistant shirt in the gym can never be under-estimated. These keep you fresh for a longer time and thus you feel energetic too. The market today offers a large variety in case of the type of gym shirts you want to purchase. The most appropriate ones are the artificial fabrics like polyester, nylon and lycra, etc. Mind you, don't get carried away by the comfort level of fabrics like cotton or silk as these will cause discomfort and the formation of mildew as the sweat is not evaporated from the body.
Breathable shorts
Shorts play a major role in keeping the body safe. As a gym wear, shorts should not weigh you down, in fact it should let you do your exercise freely. The type of fabric material that you choose for the shorts is an important factor regarding the comfort it can provide you during the workout. In this case, shorts with compression ability is the best as it helps to regulate blood in the muscles thereby reducing swelling and inflammation.
Contact information:
E-mail: admin@hcsportswear.com
+8613602338395