The Best Tennis Skirt Custom Wholesale Guide
The Best Tennis Skirt Custom Wholesale Guide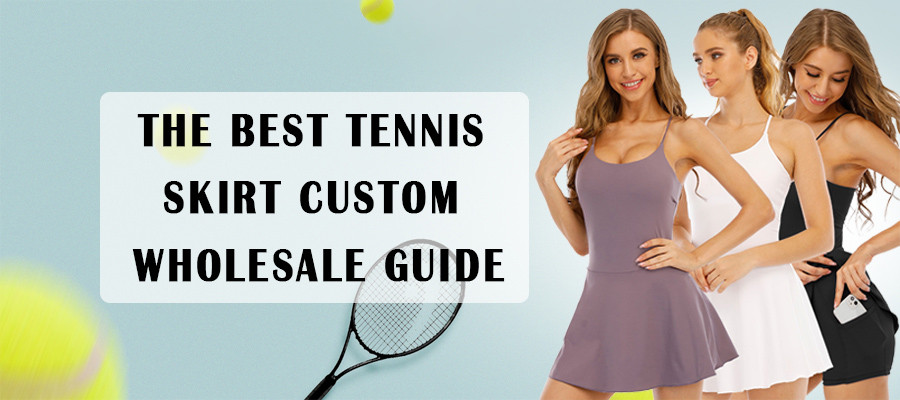 Women's tennis skirts wholesale are fashionable gym/casual wear that you never realize you need-it has been around for decades, but it's back to fashion again.
If you are interested in joining the trend of short skirts and wholesale practical, high-quality clothing for daily wear on the court/casual, then this article is prepared by Hc sportswear for you.
Things to consider when wholesale custom tennis skirts:
1. Is it convenient or fashionable?
Of course, the pleasing appearance is definitely our favorite. But for sports and comfort, the choice of tennis skirt should be based on its functionality rather than appearance.
2. Is it free?
A good tennis skirt should absorb moisture and wick away sweat and move freely. During exercise, you can focus on releasing your exercise potential and keep you dry and comfortable! In addition, with a pocket design, you can store spare balls or even mobile phones.
3.Cut?
The tailoring of the skirt is the most important factor that should be considered. Each design, whether it is a-shaped, twill, side cut, or dress, has its own characteristics.
4. Quality?
*The fabric and overall quality of the skirt
* Is it comfortable as a sportswear?
*Is the size real?
*The price of a high-quality skirt
Do you already understand? In addition, Hc sportswear will soon launch private label tennis skirt. Stay tuned!
As one of the well-known manufacturers of private label fitness clothes, our collection is more than one choice. Private labels will have a variety of colors, styles, sizes and fabrics. Our products ensure the most fashionable style, inject into your customers to bring the best silhouette, and make them buy from your business.
Contact information:
E-mail: admin@hcsportswear.com
+8613602338395