Workout Clothes : The Benefits of Using Sublimation Printing
Workout Clothes : The Benefits of Using Sublimation Printing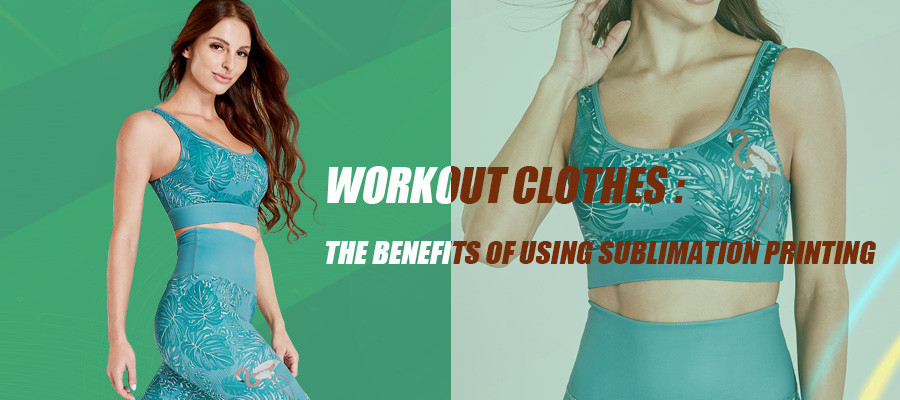 Want to know more about sublimation printed workout clothes? Want to learn about the many benefits of dye-sublimation printing technology? Hucai sportswear will tell you all about it in this blog.
Let's take a look together:
Most durable method
Sublimation printing is one of the most advanced printing techniques available today. It is different from other types of fabric printing. In this method, sublimation ink will be injected into the cloth to be printed.
In contrast, other printing methods spread the liquid ink over the entire surface of the fabric. Therefore, sublimation printing is the most effective way to print gym clothes. The print design will be precise and no unwanted tonal spread will occur.
Durable printing pattern, strong three-dimensional sense
Sublimation printing technology can make the layers of the pattern clear and realistic, and it can print the pattern you like.
In addition, sublimation printing technology guarantees that the design will remain on the fabric for many years. Therefore, sublimation printed fitness clothes are in great demand. High-quality prints from wholesale sublimation gym wear manufacturers are appreciated when purchasing fabrics.
No design cracking or peeling
After a few years, the prints on the clothes often start to fray or come off. On the other hand, sublimation printing technology is suitable for gym clothes. This is because sublimation printed gym clothes are resistant to paint peeling and cracking.
Because the printing process is unique and long-lasting, washing your items with some non-classic hand or machine wash won't ruin the print.
When shoppers compare the print quality sublimation printed workout clothes to other prints, they can tell the difference. If you're considering adding the private label fitness wear collection to your store's inventory, business owners and retailers, make sure to get in touch with Hucai, one of the top private label wholesale apparel manufacturers, and place your bulk order .
Contact information:
E-mail: admin@hcsportswear.com
+8613602338395