Yoga Pants--An Essential Item In Your Sportswear Series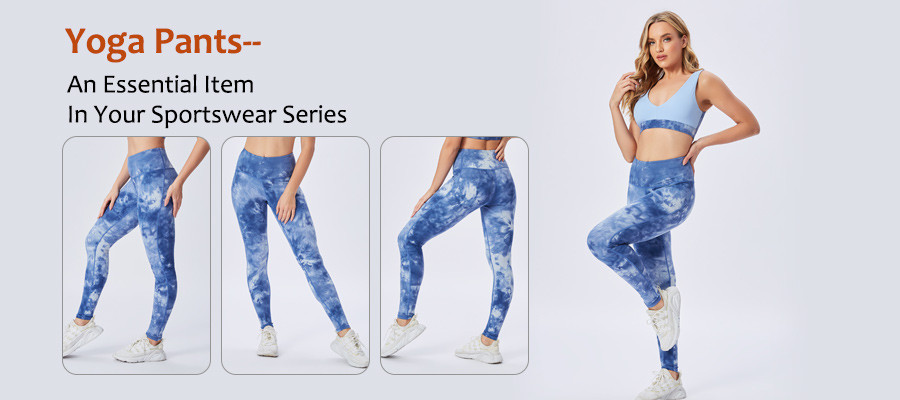 These days,yoga pants can be found everywhere. Whether it's on a college campus or in an office, yoga pants can be found everywhere. Now yoga pants have become very hot and many celebrities are also getting into them. So why should you add a series of Yoga Pants to your sports brand, I'll tell you!
Yoga pants are very comfortable to wear
Yoga pants usually use fabrics such as nylon and spandex. This fabric will make people feel soft and will feel naked. Yoga pants are very breathable, which will keep your legs cool at all times.It's very suitable for us to carry out low-intensity exercise or daily wear!
Yoga pants are popular with celebrities
Celebrities such as kyle jenner, kim kardashian have posted photos of them wearing yoga pants on social media many times, and fitness model jen selter has been wearing yoga pants for exercise in basically every video she has posted.
Yoga pants are very easy to match with clothes
One of the reasons yoga pants are so popular is that they are very easy to match with clothes. Sometimes when people can't think of anything to wear, a simple pair of yoga pants with a tshirt will do. And yoga pants come in a variety of styles and prints, so you can choose the right one for you to match!
All body types can wear yoga pants
Whether you have a fat body type or a thin body type, you can wear yoga pants! One of the functions of yoga pants is that they can slim the body, which makes many girls feel confident when they wear them. The right yoga pants can be worn all day long, and they do not stretch or shorten.
Yoga pants are cost-effective
Yoga pants are not expensive, and a good quality pair of yoga pants will allow you to wear them for a long time, and it is not easily damaged. The elasticity of yoga pants is very good. This makes the yoga pants cost effective is higher.
Ready to add a series of yoga pants to your sports brand now? If you are interested, then you need a manufacturer with extensive experience in yoga pants production. HC sportswear has many years of experience in yoga pants production and has very mature production techniques. The quality of our yoga pants will all meet the quality standards.Our yoga pants have high color fastness and low color deviation.Also, we support customization service, you can customize yoga pants at hc sportswear, the color material printing is up to you.For more information,please contact us!
Contact information:
E-mail: admin@hcsportswear.com
+8613602338395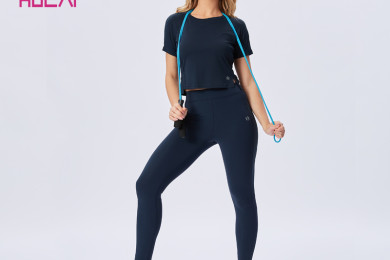 1.Wholesale workout apparel in bulk 2.OEM & ODM services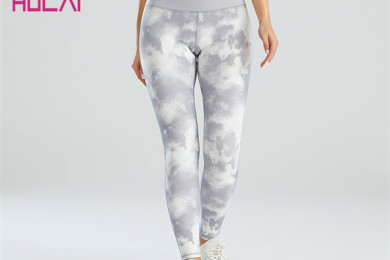 Fashion Tie-dye Craft Fitness Leggings Wholesale Supplier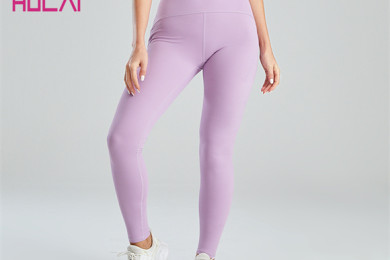 Ladies Light Purple Abdomen Lifting Hip Leggings Wholesale