How To Choose A Women's Sportswear Supplier To Work With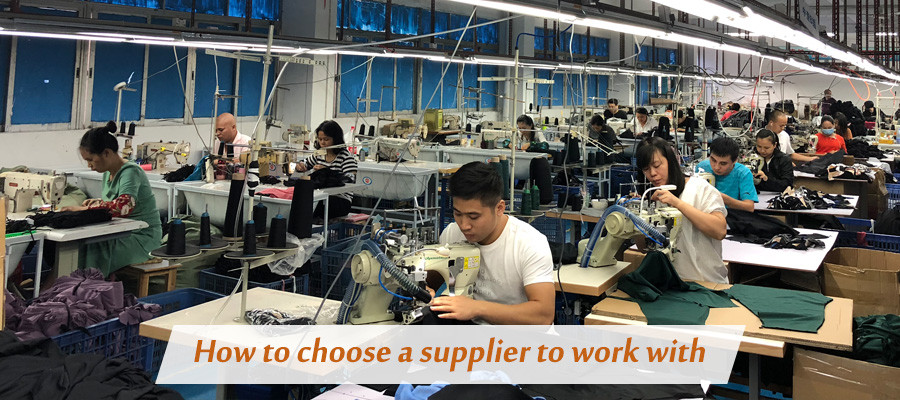 How To Choose A Women's Sportswear Supplier To Work With

As a successful women's sportswear brand, when we want to successfully establish our own women's sportswear brand or customized women's sportswear industry chain, we need to select a customized sportswear supplier with strong customization strength for our sportswear brand and can meet all our requirements.
There are so many customised sportswear suppliers around the world that choosing a reliable one can be a challenge. This article will take you through the following points, how to choose a custom women's sportswear supplier for long-term cooperation.
(1) Strength of the company: as a customized sportswear supplier, we should first see how experienced the supplier is. For how many brands service, how many years of production experience.
(2) Production capacity: How much customized sportswear can this sportswear supplier produce every month? Does it have a standard sportswear production process? Can it produce the quantity and quality we want within the specified time?
(3) Design ability: How good is the designer team of this supplier? Can they perfectly reflect our design concept and elements on sportswear?
(4) After-sales service: when the product has a problem, can solve the problem in time.
For example, Hucai is one of the famous custom women's sportswear suppliers in China.
(1) Company strength: Hucai was founded in 1998. We are a professional manufacturer of sportswear and yoga wear, with more than 20 years of experience in customized production of women's sportswear.
(2) Production capacity: Hucai can produce 100,000 pieces of customized sportswear per month. We can offer a full range of service relationships including sourcing fabrics, developing samples, grading sizing, custom design, colours, labels, UPC labels, tags, printing or embroidery signs, tracking orders, shipping and after sales services.
(3) Design ability: Hucai has a special design team and production team for you to customize the production of sportswear you need.
(4) After-sales service: Hucai has a dedicated after-sales team. When there are any problems with customized sportswear, there will be dedicated personnel to provide more rapid and efficient solutions.
Contact information:
E-mail: admin@hcsportswear.com
Instagram: https://www.instagram.com/hucaisportswear/
+8613602338395