HUCAI'S CONCEPT OF SERVING CUSTOMERS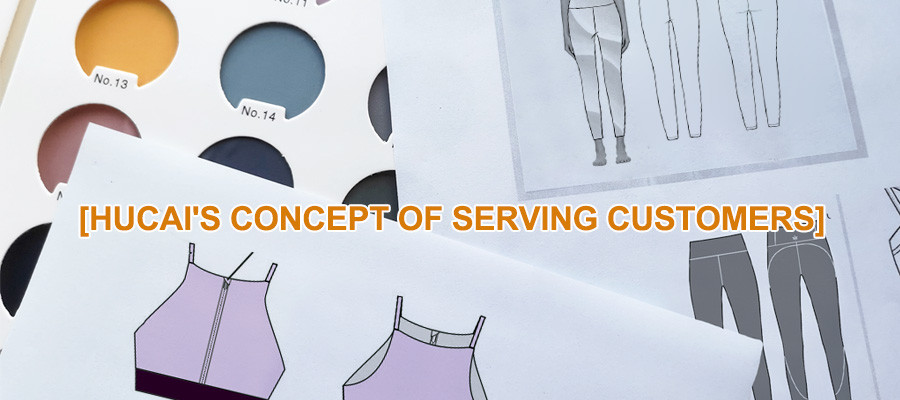 HUCAI'S CONCEPT OF SERVING CUSTOMERS
HUCAI's service philosophy is "to be a leading manufacturer of high-quality sportswear and create more value for sports brands". As a leading manufacturer of high-quality sportswear, HUCAI is committed to producing high-quality customized sportswear and creating more value for sports brands around the world. High-quality sportswear can not only improve the popularity and credibility of sportswear brands, but also promote sales and increase income. Meanwhile, in order to achieve this goal, HUCAI Clothing Co., Ltd. will continuously improve the technical level, production process and design capabilities to ensure the high quality and innovation of customized clothing products.
HUCAI has the following four advantages over other suppliers, which are also important factors for the successful operation of a sportswear brand:
1. Having a strong design team: HUCAI custom sportswear manufacturers have a creative and professional design team to meet the personalized customization needs of customers, and at the same time can independently design unique sportswear styles to improve the popularity of sportswear brands and product value.
2. Offer the latest process, fabric and planning: HUCAI custom sportswear manufacturers will always focus on the latest process and fabric in the market, to provide customers around the world with more competitive products. In addition, in order to be able to quickly respond to the needs of our customers, we will adjust our product plans according to the changes of the market, to be able to cope with the changes of different seasons and trends.
3. Experienced business team: HUCAI custom sportswear manufacturers have a stable business team that can handle various business processes, including communication with customers, order processing, production follow-up, etc., so as to provide high-quality services.
4. Strong supply chain system: Stable fabric suppliers and logistics partners are very important to ensure the product quality and transportation efficiency of sportswear products. The manufacturer has established good relationships with every link in the supply chain to ensure smooth delivery of high quality products.
Hucai is a supplier specializing in the design, customization and production of women's sportswear. Our design team is very creative and inspired, and keep up with the latest market trends, we can provide you with the latest design and category solutions to meet your needs. We welcome all brands, Internet celebrities, fitness bloggers to consult, we believe that our design ability and the latest market trend to master the ability, can provide better promotion for your brand value. If you have any related needs, please feel free to contact us, we look forward to working with you!