HUCAI is committed to improving the quality of sportswear products for customers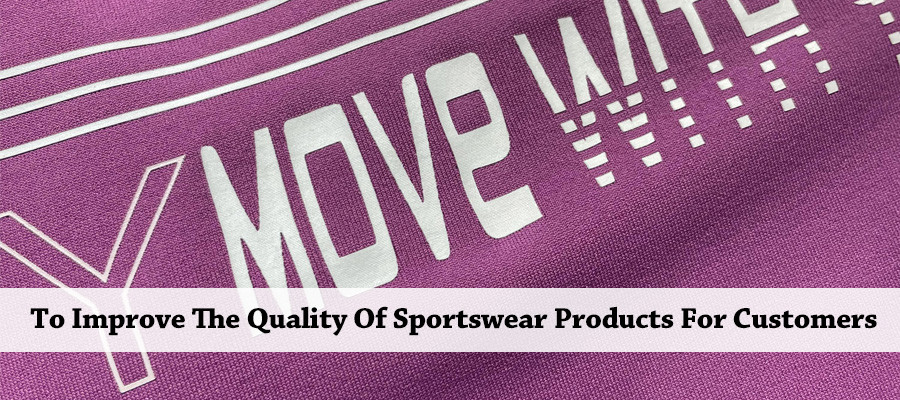 HUCAI is committed to improving the quality of sportswear products for customers
In modern society, health and fitness have become an important part of people's lives. Therefore, more and more people begin to pay attention to sports, and the demand for sports clothing also increases. As a sportswear manufacturer, providing high quality products is HUCAI's top priority. This article will explain how to improve the quality of sportswear products for your customers.
First of all, the choice of material for sports clothing is very important. We should choose fabrics that are breathable and comfortable, such as synthetic materials such as polyester and spandex, and natural materials such as cotton and linen. These materials have good moisture absorption and sweat wicking properties, which can help the exerciser stay dry and comfortable. In addition, we can also try to use environmentally friendly materials to reduce the impact on the environment.
Secondly, through the accurate size design, the quality of sports clothing can be improved. HUCAI can customize the right size for different sports types and body types to ensure comfort and flexibility. In addition, we also consider the use of adjustable design to meet the needs of different individuals.
In addition, attention to detail is also the key to improving product quality. We pay attention to the firmness and quality of the seams to ensure the durability of the garment. At the same time, we also add some details, such as reflective strips, pocket layout and zipper design, to improve the practicality and beauty of the product.
Finally, it is closely related to customer feedback. We actively listen to customers' opinions and suggestions to improve our products. Through market research, communication with customers and regular fitting activities, only by constantly improving products can we meet customer needs and win your trust.
To sum up, HUCAI will improve the quality of sportswear products for customers from many aspects, including material selection, size design, detail attention, technical innovation and customer feedback. Through continuous efforts, we provide customers with higher quality sportswear, meet their needs, and stand out in the fierce market competition.
We have also provided samples for you to test. We assure you that this product will work well, the product can be customized to your preferences, and we look forward to hearing from you and continuing our business partnership. If you are interested in our products, please contact us today, our professional sales staff will answer your questions. Thank you for your time and consideration.
E-mail: sales01@hcsportswear.com
+8613602338395