One of HUCAI's advantages - Mature supply chain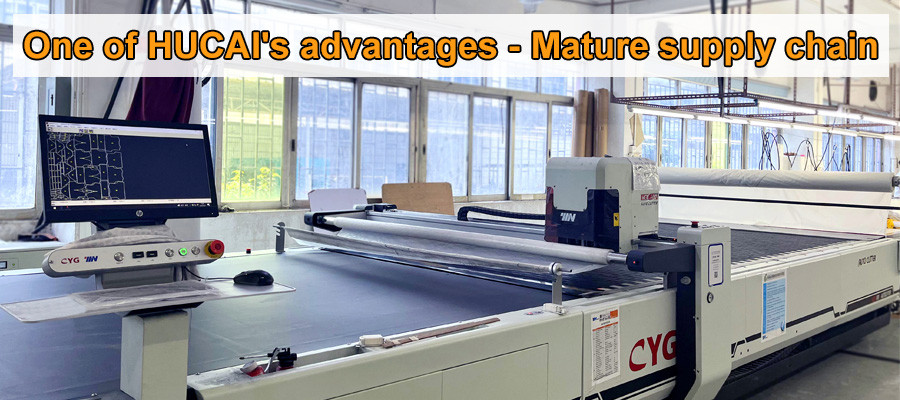 One of HUCAI's advantages - Mature supply chain
The mature supply chain of clothing suppliers is reflected in the following aspects
1. Raw materials: Mature supply chain can build a robust supplier network, and can establish long-term cooperation with raw material suppliers to ensure the quality and timely supply of raw materials.
2. Production: A mature supply chain can efficiently organize the production process and ensure product quality and delivery time through advanced production equipment.
3. Inventory management: Mature supply chain can accurately predict market demand and carry out reasonable inventory management according to demand to avoid overstock.
4. Distribution: A mature supply chain can optimize the logistics and distribution process to ensure that products can be quickly and accurately delivered to the destination and reduce transportation costs.
5 After-sales service: Mature supply chain provides perfect after-sales service, including replacement, repair, and customer needs and improve customer satisfaction.
By establishing a mature supply chain system, garment suppliers can improve the quality and competitiveness of their products, thus allowing customers to achieve greater success in the market.
We have also provided samples for you to test. We assure you that this product will work well, the product can be customized to your preferences, and we look forward to hearing from you and continuing our business partnership. If you are interested in our products, please contact us today, our professional sales staff will answer your questions. Thank you for your time and consideration.
E-mail: sales01@hcsportswear.com
+8613602338395