Size Differences Between Asia, USA, Europe and Australia-Women Sportswear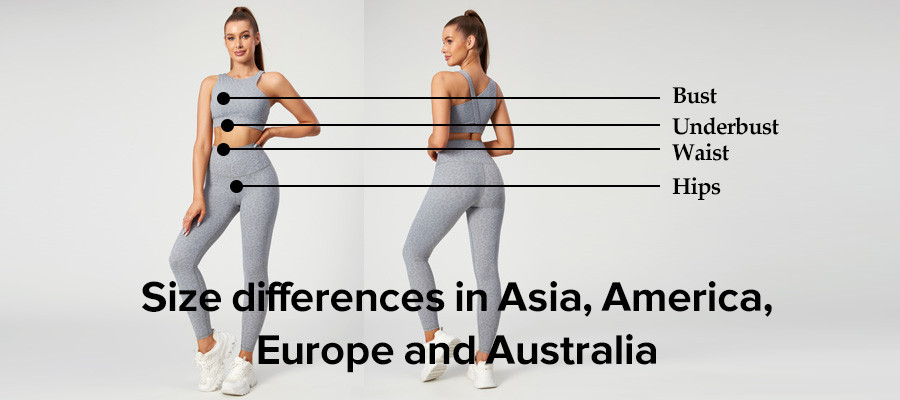 Size is one of the most important factors when purchasing sportswear. The understanding and need for sizing can vary from region to region. As a sportswear supplier, we understand the sizing differences between Asia, America, Europe and Australia and use this as a basis to provide our customers with the best customized sportswear experience.
1. Asian sizes:
Asian sizing standards are generally used in Asia, which is usually smaller than other regions. In the Asian market, we offer a wide selection of sizes from XS to XXL to meet the needs of different customers.
2. Americas sizes:
The Americas usually adopt the US sizing standard, which is relatively larger. We have a wide range of sportswear sizes from XXS to XXXL, which can satisfy people with different body shapes. We focus on design and quality to ensure that our sportswear not only fits comfortably, but also looks stylish.
3.European sizes:
European sizes are generally used in Europe, which are usually larger than Asian sizes. Our sportswear offers a choice of sizes from S to XXL to suit the needs of European customers. We pay attention to detail and tailoring to ensure that the sportswear fits perfectly on all parts of the body.
Australia usually adopts Australian sizing standards, which are similar to European sizing. Our sportswear sizes range from S to XL to fit the needs of Australian customers. Whether for running, fitness or outdoor sports, our sportswear is highly stretchable and breathable to cope with the special climate conditions in Australia.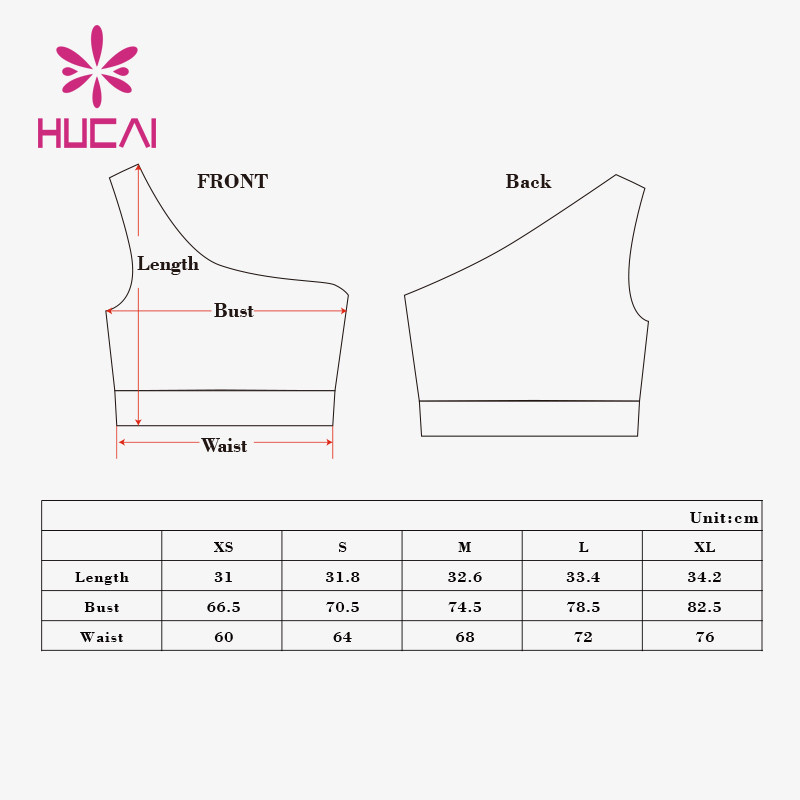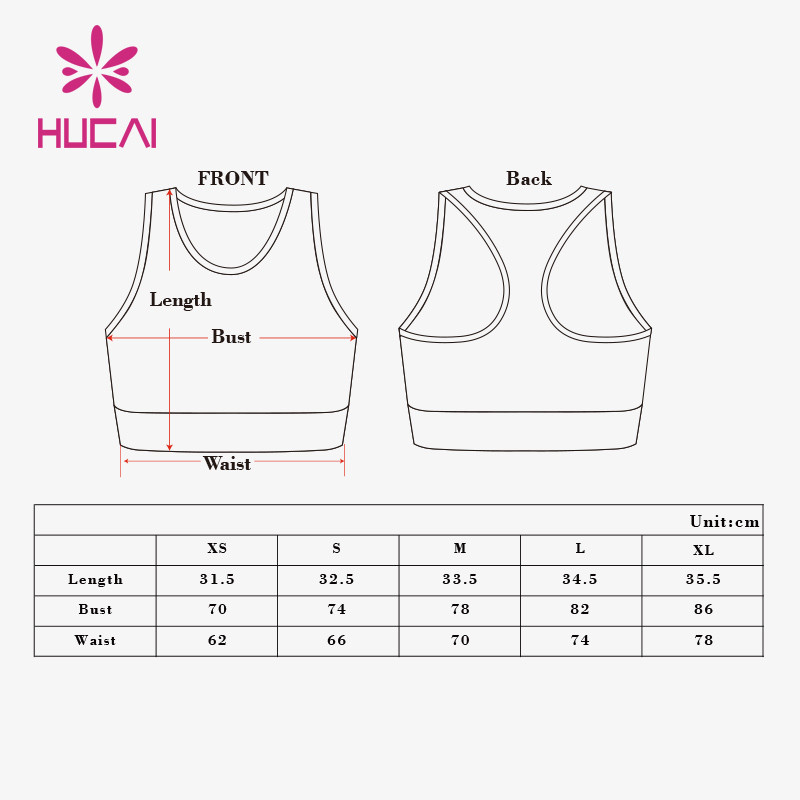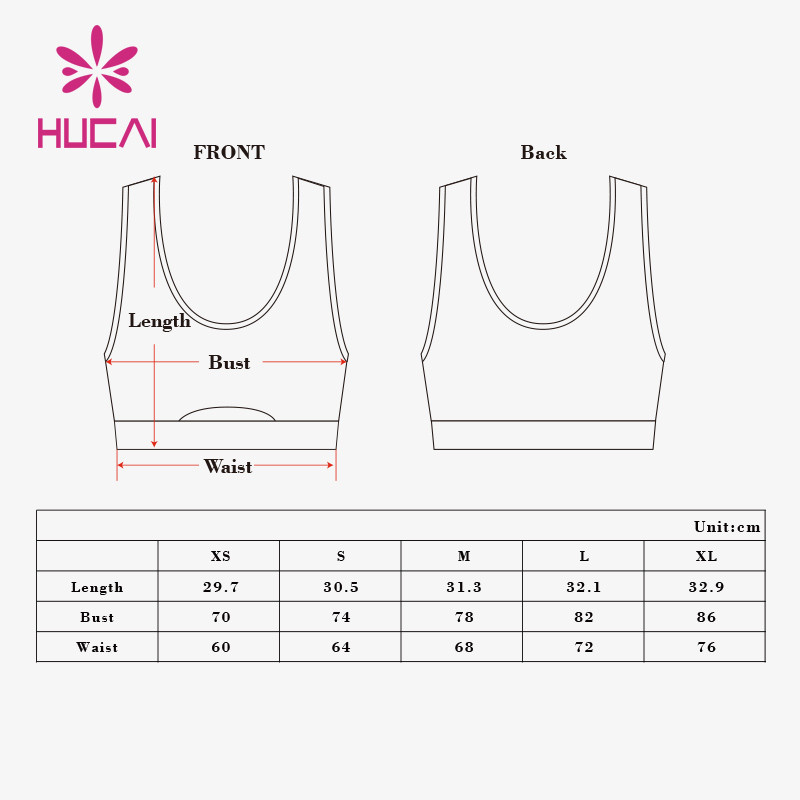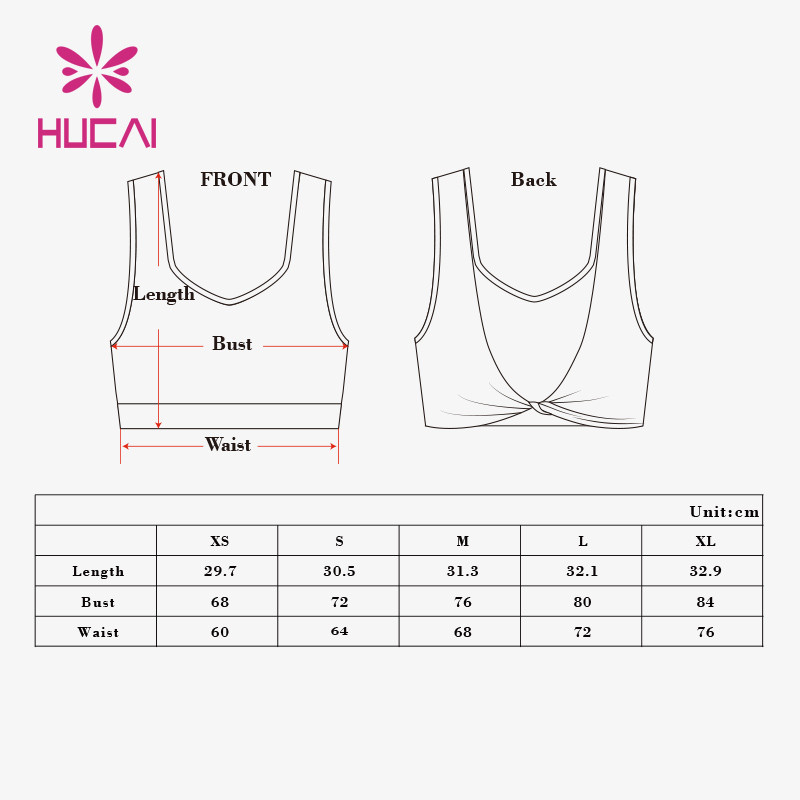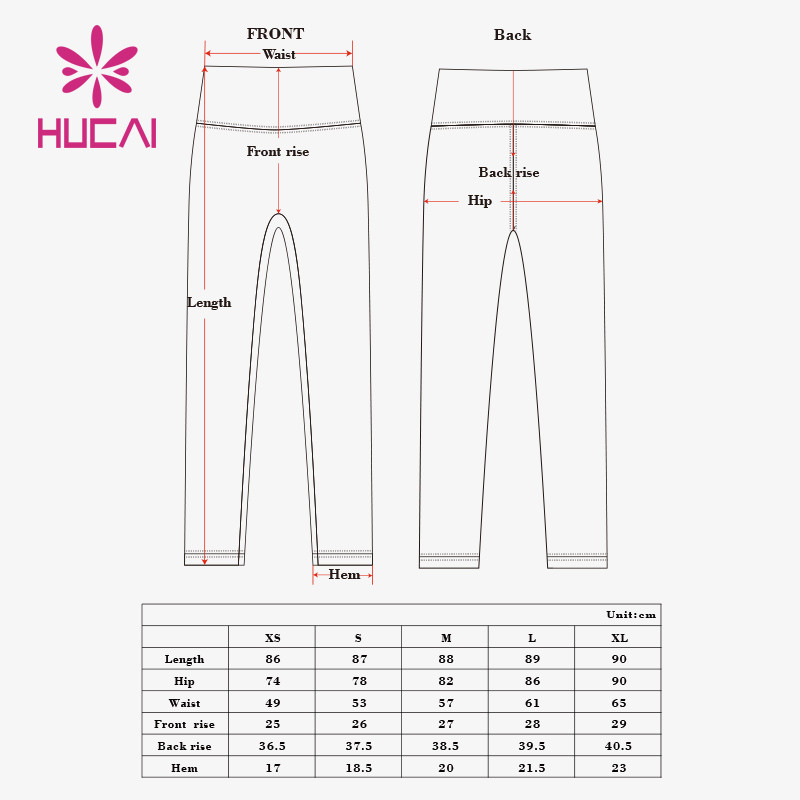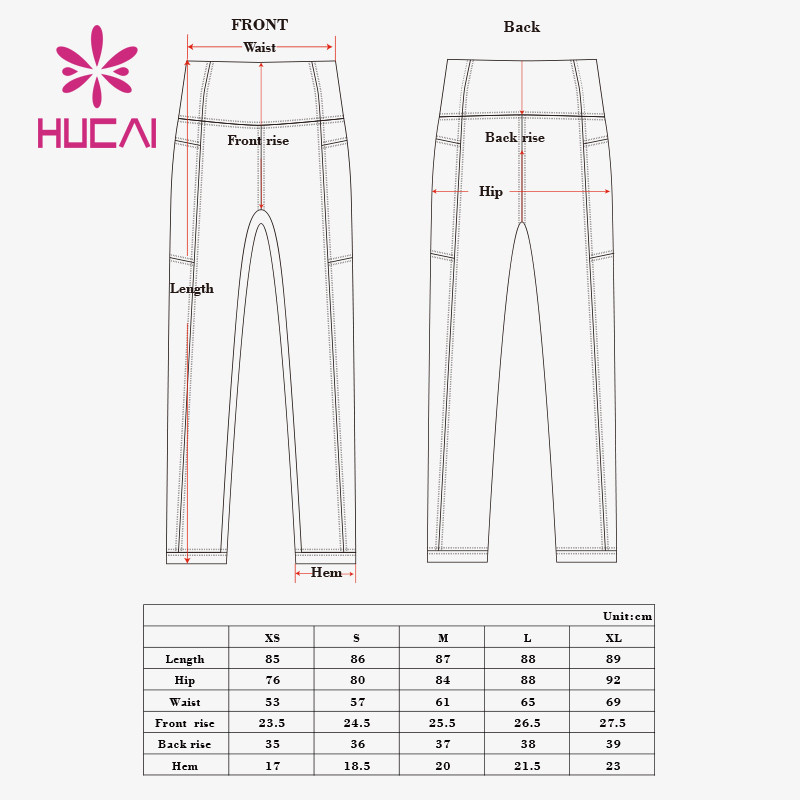 As a flexible manufacturer, we value the needs and opinions of our customers. Although we have our own standard size chart, we are happy to accommodate our customers if they request a customized size different from the standard size. With our professional design team and advanced manufacturing process, we are able to customize sportswear according to our customers' requirements. This flexibility gives us an advantage over our competitors.
Whether you are in Asia, America, Europe or Australia, our sportswear sizing and customization services will provide you with the best shopping experience. With high quality, fit and fashion as our core values, we are committed to providing the best quality sportswear to our customers around the world.