How To Start Your Private Label Sportswear Journey
How To Start Your Private Label Sportswear Journey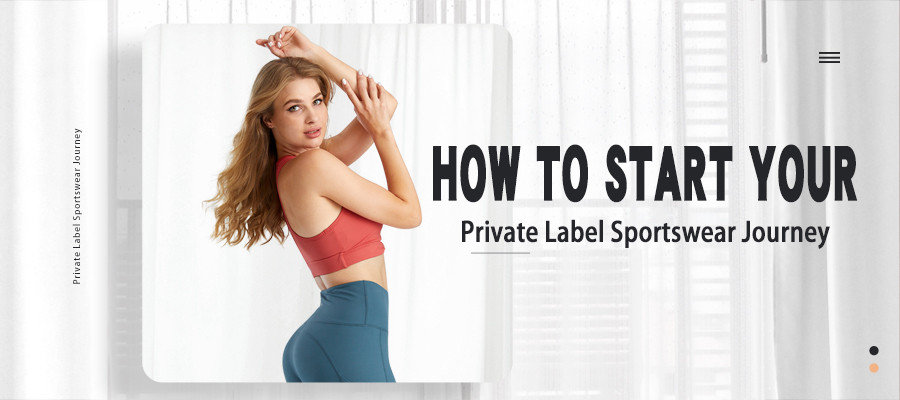 If you are moving from fitness retail to private labeling, you have come to the right place. Get in touch with top sportswear manufacturers, and we will give you some ideas to bring your business to the threshold of private label. Do you want to know?
Let's take a look:
Enter a custom design
Planning to create a series of workout clothes that you have been working on? Then, you need to invest as much time as possible to create a design with all the looks and other inspirations you like, and customize it with the help of the manufacturer.
As a private label brand, it is important to stand out. You can find Hucai Sportswear's latest wholesale fitness clothing catalog. Here you can find the latest trends in fitness clothing. In addition, you can also hire a talented designer to help your ideas become reality. Believe that your designers know what they are doing, you will soon have a variety of works for you to view and choose. What are you waiting for?
Make your fitnesswear brand iconic
It is important to give your fitness clothing line an attractive name. Brand logos can be as attractive as fashion clothes, so you might even consider finding a professional to study it.
why would you said this?
*Brand logo represents the first impression of your customers
*Your corporate identity
*The power behind the types of customers your brand attracts
Add the nearest element
When you choose a private brand, you are not choosing a trend, but creating a trend. Keep the popular elements, but add new creative ideas to make it better!
Once you do this, the rest will be well in place, and you and your private label sportswear manufacturer can enjoy the fruits of the harvest.
Here are 3 ways you can enter the field of private label sportswear.
A place where channels are more creative and profitable!
Is your heart moved? If you want to customize wholesale trendy sportswear for your own brand, you can contact Hucai sportswear and tell us your needs.
Contact information:
E-mail: admin@hcsportswear.com
+8613602338395