What Matters Should Be Paid Attention To When Customizing Fitness Clothes?
What Matters Should Be Paid Attention To When Customizing Fitness Clothes?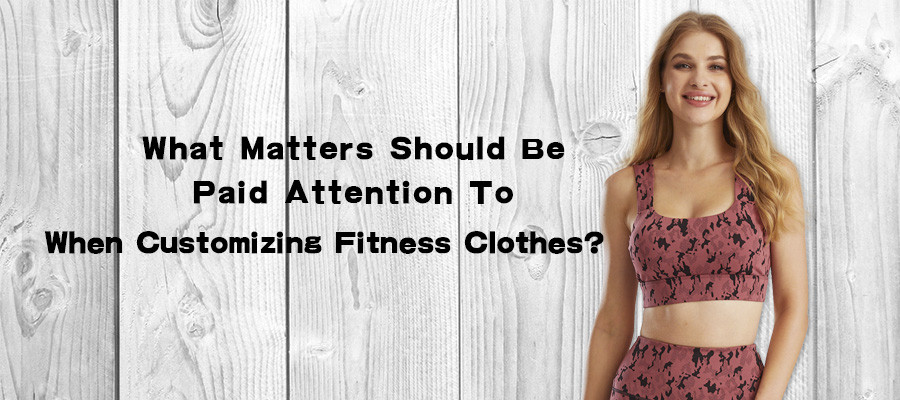 There is no doubt that fitness clothing is a booming industry. People want fashion, comfort, fit and support when choosing customized fitness gear, because this affects their exercise success! For example, your customers will not wear the same clothes when riding a bicycle or doing yoga. There are a few things to be aware of when designing custom fitness clothes that customers will like. Read on to learn more.
1. Choose the right fabric—When designing custom workout clothing, our first suggestion is to choose the fabric wisely. Usually, moisture wicking is an excellent choice. Because it can absorb sweat from your body and help keep your customers dry during exercise. Good materials include spandex, polypropylene and polyester. Cotton is not recommended for any workout where your customers will sweat a lot, because cotton will stick to their body and feel heavy.
2. Choose a fit garment—Secondly, you will want to choose a fit garment when choosing a suitable custom-made fitness garment for production. Although some people may prefer loose-fitting clothes, others may prefer tight-fitting, close-fitting, and muscle-protruding clothes. The fitness clothing you are designing should always be consistent with the associated activity type. Therefore, if you are selling yoga clothes, you may need to choose flexible clothing to maintain flexibility in your posture, and those who are out for running may need some light clothing such as loose tops if they want to run outdoors. And a lightweight jacket.
If you want to know more about the customized workout clothes provided by Hc sportswear, please contact us. We provide stylish fitness wear designs, and we can also turn your ideas into reality.
Contact information:
E-mail: admin@hcsportswear.com
+8613602338395