5 Reasons To Wholesale Custom Leggings From Hc Sportswear
5 Reasons To Wholesale Custom Leggings From Hc Sportswear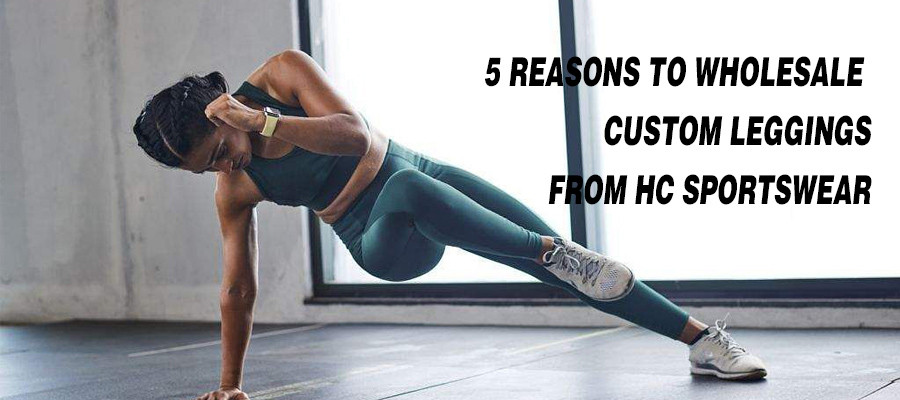 If you are looking for wholesale workout leggings suitable for exercise, then this news is tailored for you. Why do you recommend that you choose Hc sportswear custom leggings with logo? There are five reasons you should know:
1. Fashion
From minimalist solid colors to bold print designs, Hc sportswear always presents a trend of fashionable fitness clothing and glitter.
2. Reliable fabric
Workout clothes have to be washed over and over again. Our high-quality fabrics (made of nylon/spandex or polyester/spandex fabrics) ensure that the original elasticity and shape are maintained, ensuring supporting strength and comfortable stretching. In addition, the comfort of anti-squatting 4-way elastic opacity makes our leggings become everyone's "favorite".
3. Four needles and six threads
Our leggings use four-needle and six-thread flat-lock seams to prevent any cracks during the loading session. Ensure that leggings last longer without chafing the skin.
4. Moisture wicking
The moisture wicking function allows sweat to quickly migrate to the surface of the fabric to dissipate heat, allowing you to exercise in a comfortable and dry environment and enhance the exercise effect.
5. Multifunctional
A variety of pocket options, such as pockets on both sides to store mobile phones and small items, these will become your daily leggings.
You should already understand why our leggings wholesale is so popular. In addition, we are using our expertise in manufacturing and customizing gym leggings to make it the perfect version you are looking for. Are you interested in learning more? Please contact us, we will provide some new ideas for your business.
Contact information:
E-mail: admin@hcsportswear.com
+8613602338395