Pantone's Color Of The Year In 2022: Color Trend Of Workout Clothes
Pantone's Color Of The Year In 2022: Color Trend Of Workout Clothes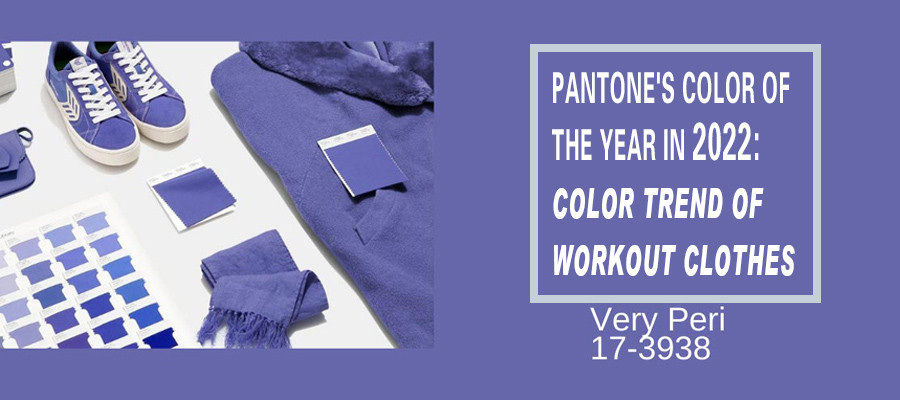 Hucai sportswear will share with you the Pantone 2022 fashion color in this news, hoping to help your fitness wear brand development.
Every year, people are pursuing the popular trend of color and trying to use it in creation and design. PANTONE—the world's authoritative color research organization, recently announced the popular color of 2022—Very Peri (PANTONE 17-3938).
Very Peri, a new Pantone color, stimulates personal creativity and creativity with a courageous look. Very Peri combines blue loyalty and permanence with the vitality and passion of red. Show a clever, cheerful attitude and energetic style, inspire courageous creativity and imaginative performance.
Do you understand? Want to learn more about fitness wear trends? Stay tuned for our news. In the next January, we will continue to add our private label workout clothes and look forward to your browsing. If you have any questions about fabrics, sizes, colors or any other sportswear related issues, please let us know!
Contact information:
E-mail: admin@hcsportswear.com
+8613602338395