What Performance Should Professional Winter Outdoor Sportswear Have?
What Performance Should Professional Winter Outdoor Sportswear Have?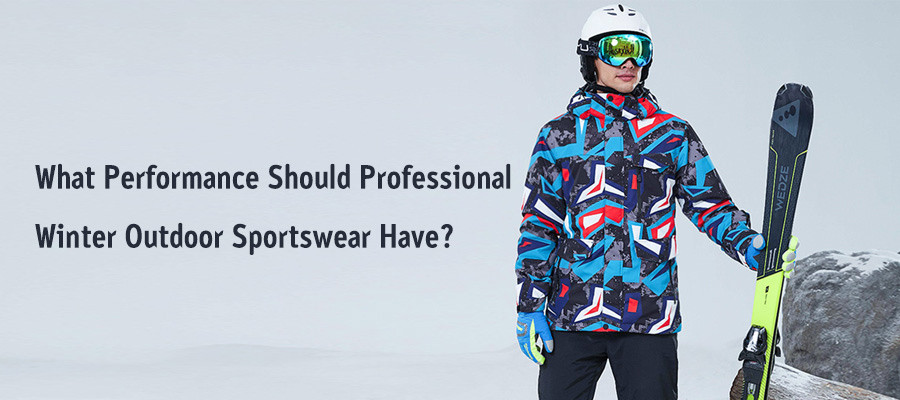 Introduction: Regarding the Beijing Winter Olympics, Hc sportswear would like to share with you the knowledge about the performance of outdoor sportswear, hoping to give you help.
As an important carrier to promote sports spirit, the Winter Olympics is a unique sports spirit card. Athletes who dare to fight and never give up are the protagonists of the Beijing Winter Olympics.
We saw the wonderful performances of short-track speed skater Wu Dajing, the "gold medal reaper" ski girl Gu Ailing, and the Australian athlete Alexander Ferrazzo, who participated in the Winter Olympics for the third time. They used their strength to recreate the health aesthetics and ignite the spirit of sports.
The trend of the Winter Olympics has also ignited the desire for outdoor sports in winter, and winter sports for all are getting hotter and hotter. Compared to summer, the biggest problem of winter outdoor sports is "fear of cold", after the start of the campaign, heat will continue to generate, the body began to secrete sweat to cool down. Therefore, when choosing winter outdoor fitness clothing, we need to pay attention to the following aspects.
In addition to warmth, the fitness clothing we wear for outdoor sports in winter must also be able to quickly wick away sweat, isolate moisture and keep the body dry. Exercise clothes also need to have good breathability so that sweat does not condense inside the clothes.
Because the insulation capacity of wet clothes is very different from dry clothes, the more wet clothes there are, the easier it is for the body to get cold and cause temperature loss. Therefore, the moisture insulation capacity is a precipitous decline in cotton clothing is not suitable for winter sports.
In fact, not only cotton, down and other natural materials will quickly cool down after moisture. Even wool, the best of natural materials, has relatively large limitations. Therefore, in winter sports, you should try to choose clothes made of chemical synthetic fiber materials.
There is also the need to choose clothes according to the intensity and time of exercise. Even if the clothes are also positioned for outdoor cross-country, the needs of high-intensity short-range trail running and low-intensity long-range hiking are very different.
Softshells and jackets for mountain climbing focus more on low-intensity outdoor performance, focusing on warmth and protection, and breathability is more general. While trail running generates a lot of heat and sweat, it will focus on breathability and light weight.
If sweat, breathability and insulation are to be achieved at the same time, only specially structured chemical fibers and special weaving methods will be used. In winter sportswear, sweat resistance is of paramount importance. Sweat or wet clothes should not be in contact with the skin for a long time and sweat should not condense on the inside of the jacket.
The warmth of winter fitness clothing is actually a temperature management ability, which is to keep the body at a relatively constant temperature and not to be hot or cold.
Winter fitness clothing manufactured by Hucai is both warm and breathable, and we have a professional quality control team.
With excellent technology and considerate service, we have become one of the leading sportswear manufacturers . Our professional production team and perfect management system can provide our customers with high quality products. At the same time, we also provide corresponding customized services and effective solutions according to our customers' needs. If you want to buy our sportswear, please contact us now!
Contact information:
E-mail: admin@hcsportswear.com
+8613602338395