What Are The Most Noteworthy Design Trends In Fitness Clothes?
What Are The Most Noteworthy Design Trends In Fitness Clothes?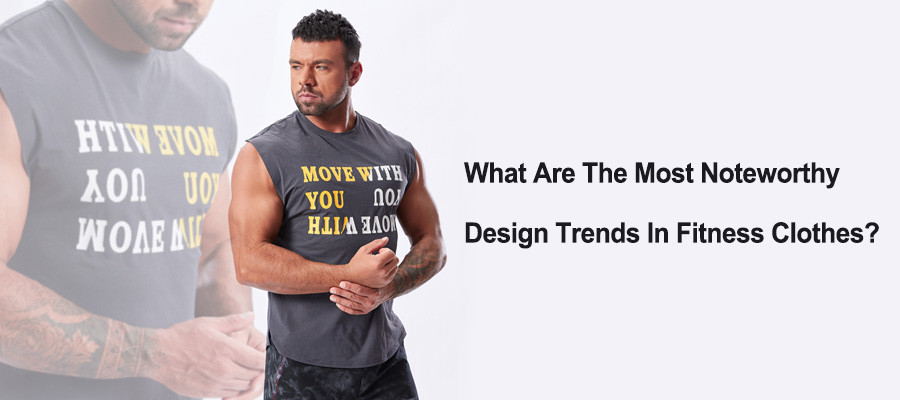 Many people have heard the new term of sports fashion, but they may not know how fashion is reflected in sportswear. In addition to still paying attention to functions, lines, flexibility and leisure, fitness clothes have begun to dabble in unique tailoring and rich colors. Next, we will summarize the future design trends of fitness clothes for everyone, hoping to give you some reference opinions.
1. It is symbolic
Now, the major sports brands in the world are emphasizing their own design symbols.
2.The pursuit of fashion
The fashion of fitness clothes is an irresistible trend. Boys and girls, young and old now wear sneakers and light jackets. Fitness clothes eliminate the differences of age, gender and class. Fitness clothes are an iconic product of globalization. The values of the past are unreasonable. People will step on basketball shoes and put on a fitness jacket to the future.
3. Emphasize comfort
The survey data shows that when consumers buy fitness clothes, the first consideration is comfort, accounting for 78.4%; followed by appearance and style, accounting for 73.7%; the selection rate of these two considerations is significantly higher than other factors. Therefore, in the future, sports brands will continue the elements of comfort before.
4.With high-tech content
Fundamentally speaking, it is the development and changes of sports itself that have led to the development of fitness clothes. Now with the development of the national fitness movement, people have more requirements for exercise and fitness, such as strengthening the protection of the human body, exerting muscle strength, and improving exercise speed. These have promoted the research and innovation of functional fabrics.
In terms of materials, the comfort and function of fitness clothes are emphasized. The extensive use of cotton wool waterproof fabrics and mesh wool materials clearly reflects that the design of fitness clothes is now combining technology and comfortable sports functions.
As consumers' pursuit of health and quality of life gradually improves, their consumption in sports and fitness is also gradually increasing. More and more sports enthusiasts not only pay attention to the function of fitness clothes, but also start to pay attention to its beauty and uniqueness. And Hucai sportswear can provide various types of fitness wear with functions and designs, and we accept comprehensive customization services.
As a professional sportswear manufacturer, we always put the needs of our customers first. We have an experienced production team and a strict quality inspection system, which can control the quality of our products in an all-round way. And we will also provide thoughtful one-stop service and effective solution technology according to the actual needs of customers. If you want to buy our sportswear, please contact us immediately!
Contact information:
E-mail: admin@hcsportswear.com
+8613602338395