How To Make Custom Leggings
How To Make Custom Leggings ?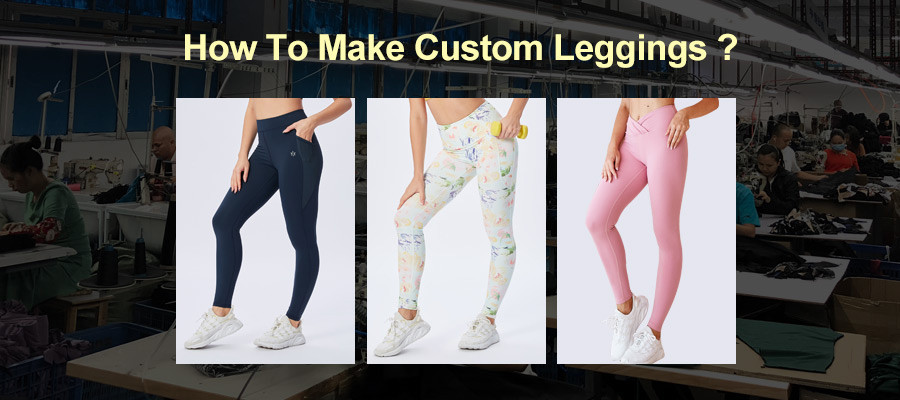 Leggings are always a must-have fashion item for anyone, thanks to their maximum comfort, and stylish look. If you find impressive pieces or want to realize your own designs, check out this guide from Hc sportswear on how to make custom leggings.
About Leggings: Types and Fabrics
Leggings 2022 have become a key piece of the fashion closet. With almost every fitness wear company offering their selection, leggings fit perfectly with a modern vision of athleisure style. Depending on the function and style of use, leggings manufacturers will vary in type, material and design.
Common Types of Leggings
Although leggings come in a variety of designs, some leggings types remain popular and don't go out of style. Here are some of the most classic and basic hoodies that can be worn in most situations and keep you comfortable all day long.
Basic solid bottoms
Basic solid bottoms are a closet essential because they are versatile and easy to mix and match with any top. You can wear them with t-shirts, hoodies, jackets, etc. for going out, working out, or any other daily activity.
Printed Leggings
With unique abstract prints, floral prints and geometric patterns to a plethora of innovative designs, fashionably sublimated leggings with eye-catching visual appeal can be the ideal choice to add color and style to your workout outfit.
Attractive designs and patterns can bring a more interesting and colorful look to leggings and make your outfit eye-catching.
Sexy Cut
The premium fit and eye-catching silhouette of premium leggings can make them super stylish workout wear that fitness fashionistas love to show off.
Leggings Fabrics
Choosing a fabric for leggings is not an easy task, as the fabric can significantly affect the final look and color of the garment. Commonly used fabrics for leggings are usually polyester/nylon/spandex/lycra, etc. The fabric should ensure breathability, moisture wicking and sustainability.
Are you a retailer looking for trendy sports leggings? Then the first thing you should do is to partner with Hc sportswear, one of the renowned wholesale manufacturers of leggings, to launch a line of fashionable leggings that will please your customers.
Contact information:
E-mail: admin@hcsportswear.com
+8613602338395