The Latest Sportswear For Autumn/winter 2022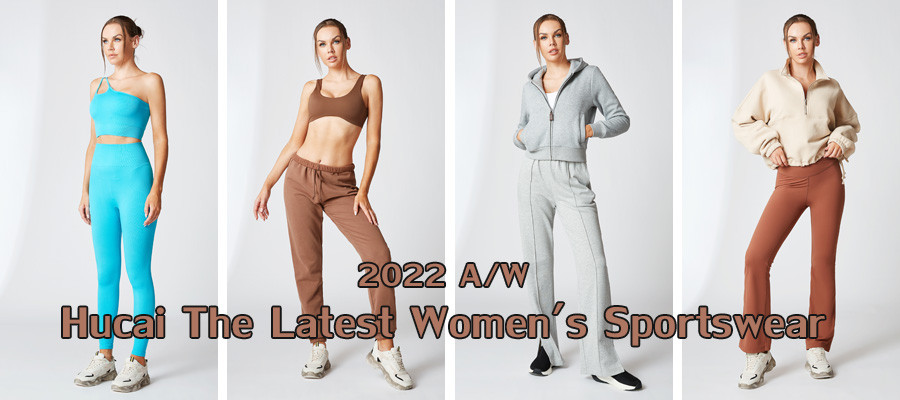 The latest sportswear for autumn/winter 2022
The latest custom women's sportswear design for autumn/winter 2022.Hucai designers summarize the most popular elements of the US sportswear market and design the latest products.Hucai will provide one-stop sportswear customization service.
Is our new product designers, according to a market research for up to two months reference ins, youtube, fashionable products, follow the trend of the elements, hammering out the product details, such as fabrics, version type, car line, the detail such as accessories, a total design out of the 32 sets of products, a variety of categories for you to choose from, can meet the requirements of you extend the private brand category, including Bra, Legging, Hoodie, Joggers, Long Sleeve, Jacket and other categories, including the latest seamless design, half zipper design and so on, you can choose your most satisfactory fashion products in the inside to use on your brand.
If you think our design highlights do not meet your requirements, then you can also give us your design draft, we can also customize your private brand clothing design.
For more information, please click the following link:
For Europe:https://www.hcsportswear.com/
For US:https://www.fcgymwear.com/
For Mens:https://www.hcactivewear.com/
Contact information:
E-mail: admin@hcsportswear.com
+8613602338395