One of HUCAI's advantages - Protection of guest privacy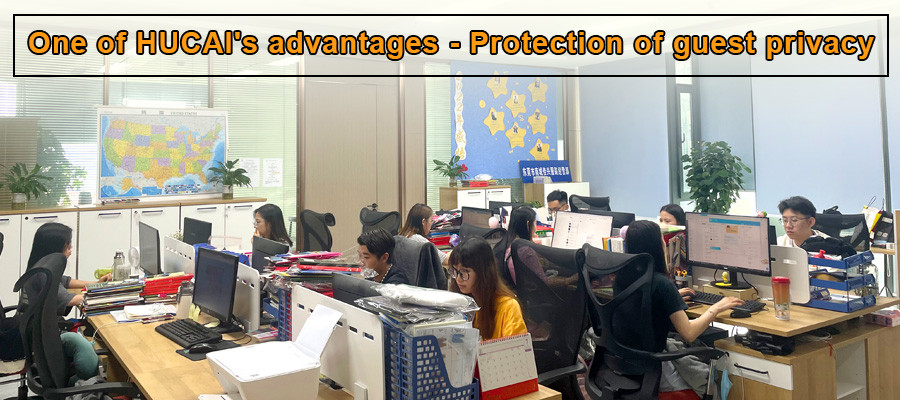 One of HUCAI's advantages - Protection of guest privacy
HUCAI, as a top clothing supplier, is critical to protecting the privacy of brands. The privacy of brands is a fundamental right and suppliers should ensure that guests' personal information is properly protected and handled. Protecting the privacy of brands without regulatory requirements is also the basis for building trust and lasting relationships.
If the supplier can protect the privacy of sportswear brands, brands will feel at ease and reassured. They will be more willing to work with suppliers and share more intimate information, helping suppliers better understand and meet the needs of brands. In addition, protecting customer privacy can also prevent the misuse or disclosure of personal information and reduce the potential risks and losses that customers may face.
HUCAI takes various measures to protect the privacy of its guests. First and foremost, HUCAI ensures that guests' personal information is properly handled and kept, and is not leaked or misused. Secondly, HUCAI will develop privacy policies and comply with relevant laws and regulations to ensure that guests have the right to control and choose their personal information. Finally, HUCAI educates employees about the importance of privacy protection and establishes internal security measures to prevent internal data breaches. In summary, HUCAI takes proactive steps to protect guests' privacy and make them feel safe and assured.
We have also provided samples for you to test. We assure you that this product will work well, the product can be customized to your preferences, and we look forward to hearing from you and continuing our business partnership. If you are interested in our products, please contact us today, our professional sales staff will answer your questions. Thank you for your time and consideration.
E-mail: sales01@hcsportswear.com
+8613602338395